Interactive Installation
Universal Cosmic Murmur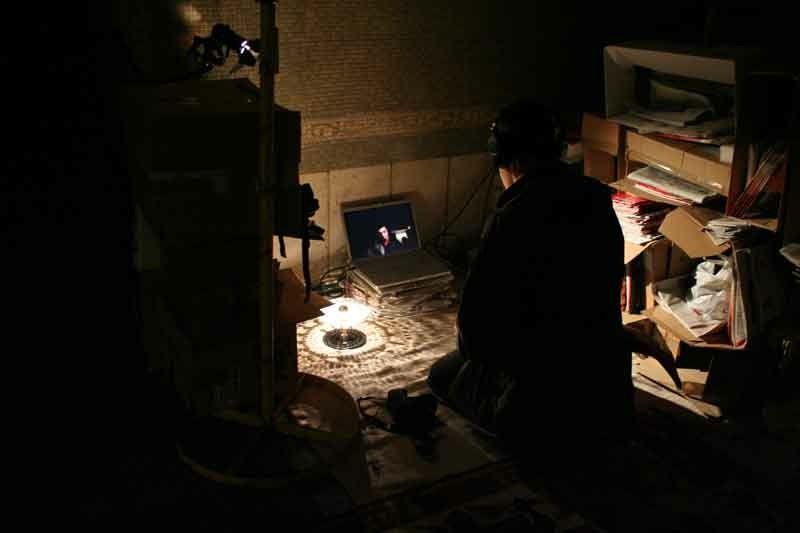 A group of performers immerse themselves in an environment to inhabit it. The environment can have very different shapes and sizes, it can be indoors or outdoors, as long as it is possible to stay overnight and work undisturbed.Each of the invited performers are asked to build their own private space in the form of a cabin / hut / igloo / any form it seems appropriate for the overnight stay and action.
The recreated environment is opened to the public in the final part of the housing experiment, showing itself as a space-time agglomeration; the traces of the living experiment survive in the encounter with the public. A prototype of a precarious habitat is built – at the same time domestic and wild – and all the imbalances, generators of ergonomic principles of survival, are considered. the permanence in space (construction work – communication and collaboration with other housing units – performative experiments, intuitions and bodily rituals, solitudes) expand and qualify over time, corrupting with external visibility. The encounter will have a chaotic course; the activities of building, dancing, living are arranged according to a flexible master plan, which smooths out any representative accent. Interior and exterior coincide – or rather – collapse on top of each other.

My contribution was an interactive installation.
I built a small house made out of news papers and magazines, as symbol of a culture with short memory and ephemeral traces.
i put at the center a laptop with a camera recording the faces of the people that sat in front of it.
At the same time i put different microphones all around in the whole space. So the acoustic space was reduced to a kind of soundscape that was perceived with headphones, in front of the laptop.
The screen of the computer , at the beginning showing , like a mirror, the person in front of it, after some time started showing a distortion in time, with delays and repetition, then showing excerpts of the people who sat there during the whole previous time. Then black and then again..
Like a memory mechanism. Different perceptions of the time.

WASTED – intuizioni sul mondo in attesa che diventino una costruzione compiuta
With Lorenzo Bianchi, Cristina Rizzo, Marcello Maloberti, Sinistri, Marco Mazzoni, Flavio Favelli, Cuoghi & Corsello, MK + extra.
Production F.I.S.Co. 08 Festival Internazionale sullo Spettacolo Contemporaneo – Universal Cosmic Murmur
2008